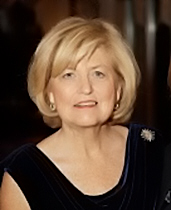 Joanne Carroll

Managing Partner


Phone: 203.453.5420


Contact Me

"I am dedicated to keeping you one step ahead of your competition and to delivering a high return on your PR investment."

-

Joanne Carroll





Today, traditional PR and social media are such persuasive factors in opinion building, that no home builder or supplier can afford to underestimate their value in
affecting his or her business.
Welcome to JMC Resources...
Joanne Carroll is a public relations specialist focusing on the promotion of Connecticut builders, remodelers, land developers and housing suppliers. Her firm, JMC Resources, combines traditional PR with internet marketing and social media. The PR and publicity campaigns Joanne produces, get her clients, their homes and their products noticed, and help grow their businesses.

JMC Resources publishes Connecticut Builder magazine and produces the HOBI Awards for the Home Builders & Remodelers Association of Connecticut.

What We Do...
Traditional PR




We position and promote what you do.




We find consumers and editors who will talk about you.




We give them a reason to talk.




We generate news that will influence your target market to take action.




We produce special events that will bring you new prospects as well as


community recognition.
Internet Marketing




We design your website and optimize its search engine ranking.




We professionally photograph your work for web and print publication.




We produce audio/video brochures to enhance your online visibility.




We produce and host virtual and video tours to get your work noticed.
Social Media




We make sure your customers and prospects find you online.




We ask them to be your fans.




We give them reasons to talk about you.




We track & listen to what they are saying.




We help the message spread.